What is Calvinism really about?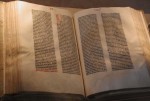 I recently began reading for the first time (shame!) Abraham Kuyper's classic Lectures on Calvinism which he gave at Princeton Theological Seminary in 1898. One of the first things he points out is that Calvinism in its original form was about maintaining the personalness of God and his salvation:
Calvinism . . . proclaims the exalted thought that, although standing in high majesty above the creature, God enters into immediate fellowship with the creature, as God the Holy Spirit. This is even the heart and kernel of the Calvinistic confession of predestination.  . . . [T]here is no grace but such as comes to us immediately from God. At every moment of our existence, our entire spiritual life rests in God Himself. The "Deo Soli Gloria" was not the starting-point but the result, and predestination was inexorably maintained, not for the sake of separating man from man, nor in the interest of personal pride, but in order to guarantee from eternity to eternity, to our inner self, a direct and immediate communion with the Living God. (Page 21, Eerdmans 1961 edition (emphasis in original).)
This is completely contrary to the modern stereotype of Calvinism. We have been conditioned to think of Calvinism, with its emphasis on the sovereignty of God, as the very height of impersonalism. That is why many Christians have an almost visceral reaction against Calvinism. Part of this—the legitimate part—is a reaction to what much Calvinism over time came to represent, namely a very impersonal (and unbiblical) view of God's sovereignty and a very impersonal brand of Christian life ("frozen chosen") to go with it. Christians rightly repel from this form of Calvinism. Calvin himself would have rejected it.
But that is not what Calvinism started out as. It maintained God's sovereignty precisely to preserve the personalness of God and his salvation. As I observed in Embracing God's Sovereignty, this "personal" view of God's sovereignty is something Christians instinctively believe, embrace, and practice, even if they can't formulate it or explain it. There is nothing more personal or precious than "God causes all things to work together for good to those who love God." (Rom 8.28 (NAS).) In that sense, most every Christian I have ever met is an unwitting, originalist Calvinist.
We must remember, though, that "God causes all things to work together for good to those who love God" comes right before the closest thing in Scripture to an ordo salutis:
For whom He foreknew, He also predestined to be conformed to the image of His Son, that He might be the firstborn among many brethren. Moreover whom He predestined, these He also called; whom He called, these He also justified; and whom He justified, these He also glorified. (Rom 8.29-30.)
Paul gives us this ordo salutis as the how and why of "God causes all things to work together for good." And it is all personal, as Paul teaches us:
What then shall we say to these things? If God is for us, who can be against us? He who did not spare His own Son, but delivered Him up for us all, how shall He not with Him also freely give us all things? Who shall bring a charge against God's elect? It is God who justifies. Who is he who condemns? It is Christ who died, and furthermore is also risen, who is even at the right hand of God, who also makes intercession for us. Who shall separate us from the love of Christ? Shall tribulation, or distress, or persecution, or famine, or nakedness, or peril, or sword? As it is written: "For Your sake we are killed all day long; We are accounted as sheep for the slaughter." Yet in all these things we are more than conquerors through Him who loved us. For I am persuaded that neither death nor life, nor angels nor principalities nor powers, nor things present nor things to come, nor height nor depth, nor any other created thing, shall be able to separate us from the love of God which is in Christ Jesus our Lord. (Rom 8.31-39.)
Notice Paul's repetition of us. Everything is for us. This is the real heart of Calvinism, the utter personalness of God, of his sovereignty, and of his salvation. It is all for someone, namely for us.
Christ did not die to save a nameless, faceless, hypothetical group of people; he died to save actual persons in particular. Moreover, Christ does not try to save, he saves. These two truths mean exactly what they say without the adverse implications we often imagine. Christ's death was sufficient to save the world, salvation is truly offered to all, and "whoever calls on the name of the LORD will be saved." (Joel 2.32; Acts 2.21; Rom 10.13.) These show us the breadth—we might even say reverently, the promiscuousness—of God's love. But the personalness of God's love is shown in this: As a Christian, you know that when Christ died, he knew your name. (Isa 49.16.) Each of us can say with Paul, "[T]he Son of God . . . loved me and gave Himself for me. (Gal 2.20.) This is what Calvinism is really about.