Embracing God's sovereignty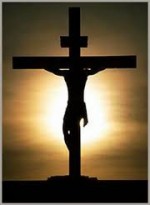 Do you believe the promise of Romans 8.28, that God works all things together for good to those who love Him? If so, you believe in the sovereignty of God. I have never met a Christian who didn't believe in the sovereignty of God when it comes to His promises. It is common to hear Christians of every stripe say, "God is in control." Similarly, I have never met a Christian who didn't believe in the sovereignty of God when they are on their knees. All Christian prayers I have ever heard are made to the God who can soften the hardest heart, reverse the bleakest situation, and change the mind of the most godless ruler while having it be their idea. When it comes to the practical Christianity of prayers and promises, Christians overwhelmingly believe in the sovereignty of God.
The problem comes in when we try to explain it. How is God sovereign and man responsible? Doesn't God fully sovereign mean man fully robot? This is where I see Christians go wobbly, even though I know, practically speaking, they believe in God's sovereignty. It should not come as a surprise that we cannot fully explain God's sovereignty. What part of the Christian faith can we fully explain? Can we explain how God is eternally one and eternally three? Can we explain how the three are equally God and yet live eternally as three distinct persons with distinct roles and relationships? Can we explain how God is fully present within the creation and yet fully distinct from it? Can we explain how in the incarnation the Creator God entered into the creation and became part of it without ceasing to be Creator God? Can we explain how Jesus is fully God and fully man? Can we explain how Jesus could not sin and yet could be tempted? Can we explain how it was impossible for death to hold Him and yet he could be subject to it?
Indeed, the most important parts of the faith are the ones we can least explain. The earliest Christians did not shy away from these mysteries but made them the bedrock of Christian confession. The earliest evidence of Christian hymnody focuses on these very truths. (Acts 2.23-24; Phil 2.6-11; Col 1.15-20; Heb 1.2-4.) In the early creeds, the Church sought not so much to explain these paradoxes as to protect them. The early heresies were denials of these mysteries precisely through attempts to make them "make sense."
But what the Bible does not explain it does demonstrate. And that is not a cop out. How often have you sought to overcome someone's inability to understand by saying, "Let me show you."? Consider Peter's words in Acts 2.23-24:
"Him [Jesus], being delivered by the determined purpose and foreknowledge of God, you have taken by lawless hands, have crucified, and put to death; whom God raised up, having loosed the pains of death, because it was not possible that He should be held by it."
Peter says in so many words: "You guys have made some bad decisions and taken some evil actions, and you are accountable for them. But God was in control of everything you did, and He gets the glory for the good He wrought, while you get the condemnation for the evil you sought. And what you need to do now is repent of the evil you sought and have faith in the good God wrought. Got it?" (Act 2.22-39.)
Now some, wanting to explain how all this lines up, have argued that God did not determine before hand what would happen but merely looked ahead and saw what would happen. But that is not what Peter is saying. He is saying precisely that God planned everything that would happen, and that everything happened according to His plan. Peter makes this crystal clear in his prayer in Acts 4.27-28:
"For truly against Your holy Servant Jesus, whom You anointed, both Herod and Pontius Pilate, with the Gentiles and the people of Israel, were gathered together to do whatever Your hand and Your purpose determined before to be done."
So God planned it all. And yet when we look at the events as they unfolded, we see Herod acting for his own good and sufficient reasons, Pilate acting for his own good and sufficient reasons, the Gentiles and the people of Israel all acting for their own good and sufficient reasons, and we see Satan manipulating things in the background for his own good and sufficient reasons (it was on that day of all days that Herod and Pilate, who had been enemies, became friends). (Luke 23.12; cf. John 13.2.) And yet they each and all did what God "determined before to be done." (Acts 4.27-28.) And Peter states this matter-of-factly with no sense of having created a "problem text."
How does all this work? We don't know. Scripture doesn't tell us. But it tells us from beginning to end that it works. It also tells us, as Joseph informed his brothers, "What you meant for evil, God meant for good in order to save many people." (Gen 50.20 (paraphrase).) If God is that sovereign and man that responsible with regard to what is at once the wickedest and the most virtuous act of human history, how sovereign is God and how responsible is man everywhere else?
We need to quit trying to explain how God's sovereignty works and start embracing that it works and thanking Him that it does. And we need to live accordingly, which means living with energetic submission, confident humility, and grateful expectation. People who understand God's sovereignty are not frozen people afraid to act, but faithful people confident to act. They are like David, who well understood God's sovereignty, and so was a man of prayer, action, and gratitude.  Understanding and embracing that God is sovereign is freeing and energizing:
"For by You I can run against a troop, By my God I can leap over a wall. As for God, His way is perfect; The word of the LORD is proven; He is a shield to all who trust in Him. For who is God, except the LORD? And who is a rock, except our God? It is God who arms me with strength, And makes my way perfect. He makes my feet like the feet of deer, And sets me on my high places. He teaches my hands to make war, So that my arms can bend a bow of bronze. You have also given me the shield of Your salvation; Your right hand has held me up, Your gentleness has made me great." (Psalm 18.29-35, a psalm of David.)