Thoughts on the Sandy Hook Elementary School slaughter. "He has put eternity in their hearts . . . ." Ecclesiastes 3.11 b. Sometimes it takes a tragedy to know what we know. In times like this, we don't have to think. We know this was evil. We know life is precious. We know these children were robbed, and so were their loved ones. We know life held forth for them real opportunity for happiness and goodness. We know someone ought to right this wrong. We know we are powerless to do so. The whole reason we know these things is because we are made in God's image and live in His world. Apart from that, we don't know...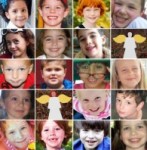 posted on: Dec 18, 2012 | author: Alan Burrow
"A bullet don't got nobody's name on it." So I was instructed years ago by a prosecution witness explaining the dangers of life in the 'hood. Unlike bullets in the 'hood, afflictions from the Lord are not random. They do have someone's name on them. Job's afflictions began with God saying to Satan, "Have you considered My servant Job?" (Job 1.8.) Bullets with no names on them are a good cause for fear; afflictions with names on them are good cause for comfort: "I know, O Lord, that your judgments are right, and that in faithfulness you have afflicted me.  . . .  Before I was afflicted, I went astray, but now I keep your word.  . ....
posted on: Aug 11, 2010 | author: Alan Burrow