Recovering Christ's Ascension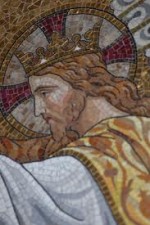 Thursday is Ascension Day, and Sunday is Ascension Sunday. Most evangelical churches will do little to commemorate the event. It is the least understood and appreciated milestone in the saga of redemption. Yet it is the milestone the modern church most needs to recover.
Christians instinctively know that the turning point of history – the cosmic D-Day if you will – is when Jesus begins to assert his lordship, not over heaven, but over this world – the world where we live and have kids and go to work and elect politicians. To the modern evangelical church, Jesus will launch that D-Day when he returns, upon his second advent. It is no wonder the evangelical church is so fixated on Christ's return.
But the early church had a different D-Day, and so did our Pilgrim and Puritan forefathers who settled this land and gave us the Christian heritage we love to point back to. To them, D-day was Christ's ascension. That was when Jesus took his throne and began to assert his lordship over this fallen world. Accordingly, they had a very different understanding of the church's marching orders. The D-Day invasion order was the Great Commission, and Christ was claiming everything. Not just scattered individuals and churches, but all nations were to be brought into willing discipleship and glad obedience. (Mat 28.18-20.) Life, like Christ's tunic, was seamless. (John 19.23.) Winning souls and founding nations was all of a piece. And victory, though it lay down a long, hard road, was guaranteed. (Mat 28.20.) It was this sense of Christ having already won the decisive victory, of the tide having turned, of being on offense, of sure victory over the long haul, that gave our forefathers their humble confidence, their other-worldly this-worldliness, their patient expectancy, and their buoyant air that said to the world, "Come join the party – it's great. Besides, Christ has already won so you might as well come along quietly."
A couple of centuries ago, a major shift occurred in the evangelical church. Instead of seeing Christ's first advent as having launched a cosmic D-Day, evangelicals began believe he had launched a cosmic Dunkirk – a massive evacuation. The church's marching orders were to remain on the beach and prepare to be evacuated. The Great Commission meant trying to convince the local villagers to come join us. Christ's ascension was viewed essentially like someone going upstairs – it explains where Jesus is and where he will come from when he returns. Christ's sitting on his throne was viewed like a heavyweight boxer sitting on his stool between rounds, waiting for the final bell to re-enter the ring and finish the fight. While Christ was Lord of lords and King of kings, he was not presently asserting that lordship over this world. His victory was effectively limited to atoning for sins so that believers could go to heaven when they die.
This new view of things has shaped the evangelical church ever since. It has created a number of intractable difficulties, essentially tying one arm behind the church's back. Life is no longer seamless; it is divided into "spiritual" (those things Christ is currently claiming) and "secular" (those things he is not). The church is charged with "influencing" the secular realm without speaking directly to it in the name of Christ. As a result, truth itself has been bifurcated, and our culture never tires of reminding us that Christian truth is "private" truth which does not belong in the public square.
All of this explains, I think, why our forefathers, despite their vastly inferior numbers and resources, were far more potent than we. They were blessed in a way that we aren't because they honored Christ as lord in a way that we don't. I am not suggesting we worship the faith of our forefathers; I am suggesting we look where they looked to find that faith – to the Scriptures. But we must do so with openness to the possibility that they had Christ's lordship right and we have it wrong. And on that point, there is no better place to begin than with the ascension of Christ – the event the early church celebrated for centuries before it celebrated the birth of Christ.
We begin with the fact that Jesus viewed his ascension as a critical part of his work, and he distinguished it from his resurrection. When Mary Magdalene, weeping outside the tomb, first recognized the resurrected Jesus, she was overjoyed. (John 20.16.) But Jesus told her, "Do not cling to me, for I have not yet ascended to my Father; but go to my brethren and say to them, 'I am ascending to my Father and your Father, and to my God and your God.'" (John 20.17.) Jesus thus made it clear that his resurrection was not the end of the story – that something more awaited. Mary, on the other hand, was tempted to be satisfied with less than she should be. She was prone, amidst the joy of Jesus' resurrection, to see it as the end point rather than as a glorious step on the way to an even more glorious end. What was a temptation for Mary is also a temptation for us. Jesus pointed Mary and the disciples to his ascension, and I think he would do the same for us. We, it would seem, need it even more than they did.
Christ's ascension was when he came before the Ancient of Days and received "dominion and glory and a kingdom, that all people, nations, and languages should serve him." (Dan 7.13-14.) The ascension was when Jesus, the one born to "rule the nations with a rod of iron," was "caught up to the throne of God." (Rev 12.5.) It was when the Devil was cast out of heaven, for with Jesus' conquest over sin and death, the Devil had no more rightful accusation he could bring against God's people, and having lost his case, he was thrown down the courthouse steps. (Rev 12.8-9.) Jesus' ascension is when God's verdict was proclaimed: "Now salvation and strength and the kingdom of our God and the power of his Christ have come, for the accuser of our brethren, who accused them before our God day and night, has been cast down." (Rev 12.10.)
One of the things that throws off the modern Church is the experience of conflict, set backs, and defeats, which seem inconsistent with the victory and reign of Christ in the here and now. This thinking comes from a misunderstanding of the ways of God. He desires not only that Christ have victory over every enemy and impediment to his kingdom, but that we as his disciples share in that victory. (Compare Dan 7.13-14 with 7.21-22, and Rev 12.10 with 12.11.) Just as God gave Israel part in David's victory over Goliath, so God gives us part in Christ's victory over Satan. When David battled Goliath, Israel stood helplessly by, even as we stood helplessly by while Christ battled Satan. But once David conquered Goliath, the battle became Israel's. She entered into David's victory by extending it throughout the land over all the Philistines. (1Sam 17.52.) Thus the warfare Israel entered into was not a problem but a privilege.
The same is true for us, and that is what Jesus is talking about in the Great Commission. (Mat 28.18-20.) Christ is calling us down out of the bleachers and giving us the privilege of entering into his warfare and sharing his victory. (Dan 7.22, 27; Rev 12.11.) It is not that he needs us, but that he loves us. It is not a problem but a privilege.
But for the modern Church to take up this privilege, we must recover the true meaning of Christ's ascension. The tragedy of the modern church is that she, like Mary Magdalene, is clinging to a resurrected but unascended Jesus. (John 20.17.) The modern church is waiting for Jesus to become lord of the here and now. As such, she is waiting for an event that will never occur, precisely because it already occurred. This is why John, 2000 years ago, opened Revelation with these words: "Grace to you and peace from Him who is and who was and who is to come, and from the seven Spirits who are before His throne, and from Jesus Christ, the faithful witness, the firstborn from the dead, and the ruler over the kings of the earth." (Rev 1.4-5.)