Verses for the families of the fallen children, and all who grieve with them.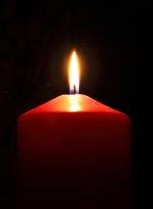 Verses for the families of the fallen children, and all who grieve with them:
Psalm 36 —
An oracle within my heart concerning the transgression of the wicked:  There is no fear of God before his eyes. For he flatters himself in his own eyes, When he finds out his iniquity and when he hates. The words of his mouth are wickedness and deceit; He has ceased to be wise and to do good. He devises wickedness on his bed; He sets himself in a way that is not good; He does not abhor evil.
Your mercy, O LORD, is in the heavens;
    Your faithfulness reaches to the clouds.
Your righteousness is like the great mountains;
    Your judgments are a great deep;
O LORD, You preserve man
    And beast.
How precious is Your lovingkindness, O God!
    Therefore the children of men put their trust under the shadow of Your wings.
They are abundantly satisfied with the fullness of Your house,
    And You give them drink from the river of Your pleasures.
For with You is the fountain of life;
    In Your light we see light.
Oh, continue Your lovingkindness to those who know You,
    And Your righteousness to the upright in heart.
Let not the foot of pride come against me,
    And let not the hand of the wicked drive me away.
There the workers of iniquity have fallen;
    They have been cast down and are not able to rise.
Proverbs 8.36 —
"He who sins against me wrongs his own soul; All those who hate me love death."
John 8.12; 1.3-4, 10-12 —
Jesus spoke to them, saying, "I am the light of the world. He who follows Me shall not walk in darkness, but have the light of life."   . . .
All things were made through Him,
     and without Him nothing was made that was made.
In Him was life,
     and the life was the light of men.
And the light shines in the darkness,
     and the darkness has not overcome it.   . . .
He was in the world, and the world was made through Him,
     and the world did not know Him.
He came to His own,
     and His own did not receive Him.
But as many as received Him,
     to them He gave the right to become children of God,
to those who believe in His name:
     who were born, not of blood, nor of the will of the flesh, nor of the will of man, but of God.
Matthew 20.17-19 —  
Now Jesus, going up to Jerusalem, took the twelve disciples aside on the road and said to them, "Behold, we are going up to Jerusalem, and the Son of Man will be betrayed to the chief priests and to the scribes; and they will condemn Him to death, and deliver Him to the Gentiles to mock and to scourge and to crucify. And the third day He will rise again."
2Timothy 1:10 —  
[Grace] has now been revealed by the appearing of our Savior Jesus Christ, who has abolished death and brought life and immortality to light through the gospel . . . .
Psalm 16.1-2, 8-11 —
Preserve me, O God,
    For in You I put my trust.
O my soul, you have said to the LORD,
    "You are my Lord, My goodness is nothing apart from You."   . . .   
I have set the LORD always before me;
    Because He is at my right hand I shall not be moved.
Therefore my heart is glad, and my glory rejoices;
    My flesh also will rest in hope.
For You will not leave my soul in Sheol,
    Nor will You allow Your Holy One to see corruption.
You will show me the path of life;
    In Your presence is fullness of joy;
        At Your right hand are pleasures forevermore.