Liberty U. lives to fight another day on ObamaCare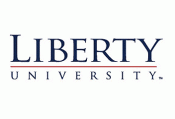 The U.S. Supreme Court yesterday breathed life into Liberty University's law suit challenging the constitutionality of ObamaCare on First Amendment Free Exercise of Religion and other grounds. Liberty's was one of the menagerie of cases before the Court when it upheld ObamaCare on June 28, 2012. Having decided the main case, the Court rejected the remainder. The problem is that Liberty's case had never been heard on the merits at the Court of Appeals level, as the Fourth Circuit ruled that Liberty's case was precluded by the Anti-Injunction Act (which says one cannot challenge a tax law until it has gone into effect). But the Supreme Court, in upholding ObamaCare, also ruled that the Anti-Injunction Act did not apply. The net effect was that Liberty's case was dead on the vine even though the Supreme Court had ruled the Fourth Circuit was wrong. Liberty moved the Court to revive its case and send it back to the Fourth Circuit for hearing on the merits, and that is what the Supreme Court did yesterday.
This is good news not only for Liberty, but for all Christian ministries affected by ObamaCare which requires employer provided health coverage that includes things such as the "morning after pill." It does not mean Liberty will prevail at the Fourth Circuit (an uphill battle, I think), but at least Liberty lives to fight another day and has a chance of getting its case, on a different constitutional footing, back before the Supreme Court.
Here is Liberty's press release. Here is the AP story. And here is a Fox News interview.