False ideas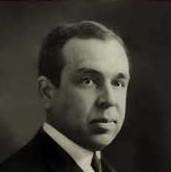 False ideas are the greatest obstacles to the reception of the gospel.  We may preach with all the fervor of a reformer and yet succeed only in winning a straggler here and there, if we permit the whole collective thought of the nation or of the world to be controlled by ideas which, by the resistless force of logic, prevent Christianity from being regarded as anything more than harmless delusion. -J. Gresham Machen.
(September 20, 1912, address at the opening of the 101st session of Princeton Theological Seminary; reprinted in Machen, What Is Christianity?, p. 162 (Grand Rapids: Eerdmans, 1951).)

False ideas by Alan Burrow, unless otherwise expressly stated, is licensed under a Creative Commons Attribution-NonCommercial-NoDerivs 3.0 Unported License.