Prayer for the Kingdom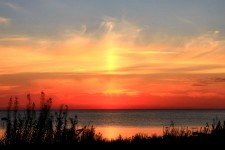 This beautiful prayer was offered by Casey Christopher during worship today:
Great God Almighty and Father in Heaven,
We bring our hearts, our lives, our families, our songs, and our worship here before You today, asking You to receive it all joyfully in the name of Your perfect Son, Jesus Christ.
LORD, You have shown us how the great stories can go all tangled and, for a season, Your purposes are upended.  Heroes will lose their way, heroines are tempted by villains, and the dragon takes over the land.  Sometimes Israel becomes Egypt, sending parents with their children into strange lands to escape their own governors.  Sometimes Jerusalem becomes Babylon, and she begins to devour her own. 
Heavenly Father, we long to sit at Your feet and learn to hear and understand the Story properly.  We want to know Your ways, Your paths, and Your people so well that imposters would be quickly seen and met.  We would be like the men of Berea, who – when they heard a new teaching – searched the Scriptures daily to find out what was true.  But our times are strange and twisted, and our earthly prophets and kings speak lies like honey, without conscience.  They babel nonsense with great conviction, panache, and flair.  And they speak the truth only as it profits them. 
Heavenly Father, it may be that we, also, as Your Church, have wandered far from home, like the prodigal son, and have become so full of the sound and slop of pigs that we can hardly remember the Story properly.  We are tempted to forget even who we are.  How can we remember You, great Father, when we do not act like sons?  Have we loved Your blessings, but hated You?  Have we spent far more than we were given?  Have we made peace with our squalor, and decided that living like pigs isn't half bad, in it's own way?
Call us home, LORD.  Raise us from our stupor.  Heal us from out dementia.  Redeem us from our madness.  Draw us toward home, and rescue us.  Bring us to Yourself.  Tell us the Story again, about men who protect the realm, about women strong and wise and faithful, about children who run and play and laugh all the way down to their toes.  Tell us the Story again, about fearless young warriors who kill mocking giants, about faithful prophets who call down fire and drive away the throngs of idolaters, and about simple men and women who pursue Love like it was the one thing that mattered.  Call us home, LORD, and teach us once again how to live out Your Story in the small, and largely unnoticed spaces of our lives and our fellowship.
LORD, You have become our Father by adopting us as Your children, that we would grow into a Kingdom of sons, ruling wisely, and doing only that which we see our Father doing before us.  We can do none of this on our own.  So we ask You to do it in us and through us, by Your Holy Spirit, because of Your only begotten Son, our Lord and Savior, Jesus, the Christ.  And Amen.